» Germany's most exciting drinks: The high-end retreat for liquid adventure tours «
» A journey through the senses «
» This is the place to come if you're serious about cocktail mixology «
» Little Link takes drinkers to countries that don't even exist «
NEW: Cocktailkunst – Die Zukunft der Bar
The cocktails from Little Link for your home! "Cocktailkunst – Die Zukunft der Bar" by Stephan Hinz, with detailed spirits lore and exceptional recipes. Discover the completely revised new edition from 2022 with lots of new content!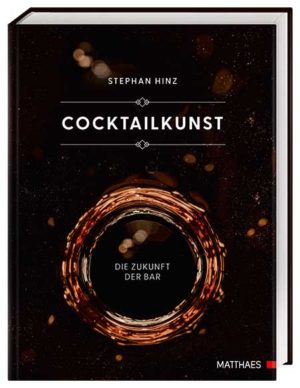 Superdrinks - 99 neue Kultgetränke
In the mood for something fresh? In his book "Super Drinks", Stephan Hinz shows what you can do with fruit, vegetables and herbs. Discover modern drinking culture with seasonal ingredients from smoothies to home-made lemonade!